Great Falls Property Management
Let us manage your Great Falls rental property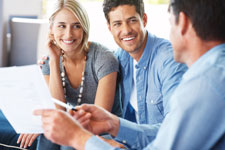 Our business is to provide our clients with management solutions that help their properties operate smoothly, increase in desirability and enhance investment value. That's why property owners throughout the area depend on us to help achieve their goals of property performance and profitability. Whether your property is a condo, townhome or single family home, our company ensures that your property is well managed to attract and retain great tenants.
Richey Property Management will prepare your property for rent , market your property using a variety of channels, secure qualified tenants, protect your investment, and manage its cash flow.
We will work directly for you, or partner with your Realtor, to maximize the cashflow and value of your rental investment. We also offer several Special Programs to help protect you and make your life as a Landlord easier.
Why Do You Need a Professional Property Manager?
+
Saves you time, work, and stress.
You don't have to hire someone to clean, paint, or make repairs.
You don't have to advertise, take rental calls, and show the property.
You don't have to screen applications and be apprehensive about who to pick.
You don't have to execute a rental agreement, worry about adding addendums, fill out the move-in inspection report, and deposit money.
You don't have tenants calling at all hours of the day and night.
You don't have to confront tenants on tough issues like collecting rent or taking better care of the property.
You don't have to collect NSF checks.
You don't have to serve legal notices or start an eviction.
You don't have to schedule and fill out the move-out inspection report.
You don't have to mail the tenant's accounting report and refund check.
You don't have to start the process all over again.
You don't have to worry about the property or be shocked by its condition when you hire a Professional Property Manager. We are dedicated to selecting quality tenants and keeping your investment in good repair with minimal cost. We want your real estate investment to be a success not a failure. One last benefit – your leasing and management fees are usually a tax deduction.
Are there good reasons for managing your own rental property? Are they worth the risk?
The National Association of Residential Property Managers
+
NARPM is a professional organization that promotes education, designations, and networking as a resource to empower its members with knowledge and skill.
A NARPM member honors and subscribes to a Code of Ethics and Standards of Professionalism.
The result is quality service for you and the community.
Why Choose Us?
We take tenant screening seriously
+
Making sure the right tenant is in your home is the first and most important step in having a good rental landlord experience. We screen all tenants and make recommendations to our owners based on credit, criminal, eviction, sex offender checks and employment verifications.
Experience matters
+
The owners have been licensed professionals for over 15 years and are also rental property owners. Industry knowledge combined with true hands on landlord experience give us a realistic perspective and puts us in your shoes too.
We work hard to stay current on legislative changes on national, state and local levels that may affect you.
We are active members of NARPM which is the National Association of Residential Property Managers. This organization works hard to set high standards for the industry and creates an environment of learning among property managers nationwide.
We protect your property
+
When your property is shown for rent, we make sure any prospective tenant is accompanied by someone from our company or another licensed Realtor.
We have electronic lockboxes that register the name, date and time of anyone who goes through the home.
In an emergency we are equipped to respond quickly to avoid any larger problem.
We take extensive photos of the property before a tenant moves in and after they vacate to compare the condition.
We have low vacancy rates
+
Because we put every listing into the MLS (Multiple Listing Service), it is exposed to all agents in the DC metropolitan area who may have a tenant for your home.
Additionally, we advertise through our website, Craigslist and various other online rental sites.
We are knowledgeable about the market rents and trending and by pricing the property correctly we can secure a good tenant quickly.
We have agents who can show your property 7 days/week.
Competitive rates and services
+
Our management fees are very competitive in the industry.
We offer many additional services that our owners can take advantage of to save money and keep their properties regularly maintained and checked.
We use technology that works
+
Since owners are all over the world, we have to make sure you can get the information you need easily.
We have easy online access – anytime, anywhere. Owners can use the Owner Portal to access their account and see their statements, invoices and past history.
We strive to get your rent to you quickly and by mid month rather than 30 days after the rent is received. We use ACH through our bank so money is sent directly to your account so you can receive it fast.
We take high quality marketing photos of the property and use those in our print marketing materials and also online.
Our software is web based so our staff and property managers can access anything they need easily through their smartphones, Ipads or computer.
Monthly Management
+
If you would prefer to not receive a phone call at 3:00 AM about a leaking water heater or broken furnace, Richey Property Management offers a Monthly Management Service. We will handle all aspects of caring for your property on a 24 hour a day, 7 day a week basis. This plan includes the following:
Consultation Service
Annual Market Analysis
Monthly Rent Collection & Maintaining the Tenant Relationship
24/ 7 On-Call Emergency Availability
Provide/ Supervise Maintenance
Payment of Bills Including:

Mortgage
Insurance
HOA Dues/ Fees
Property Tax
Utilities

Secure Online Owner Access
Retain Legal Service (at Owner's Expense)
Help Protect Your Investment
Peace of Mind
Our Monthly Management Service pricing normally ranges between 8-9% of the rental income each month. Leasing Service fees are calculated separately.
Inquire About Our Services
(703) 463-9715
Leasing Services
+
If you would like us to find a quality tenant for your property, we provide a Leasing Only Service. This plan includes the following:
Consultation Service
Creative Advertising & Marketing
Unlimited Property Showings to Potential Tenants
In-House Application Screening
Credit Check
Rental History
Employment Verification
Criminal check
Detailed Owner Application Review
Lease Negotiation & Execution Services
First Month's Rent & Security Deposit Collection
Property Move-In Evaluation
After this process we then turn the day-to-day management back over to you, or you can elect to add our Monthly Management Service.
The fee for our Leasing Only Service is one month's rent which is split between our company and the company who brings the tenant. This fee is payable only after we have secured a tenant for your home.
Consultation
+
If you would like our advice regarding your property, we offer a Complimentary Consultation Service. We want to understand your goals for the property and we will meet with you and do a walk through of the home. Additionally we will provide you with the following:
Richey Property Management Services Overview
Market Trend Analysis & Comparables
Suggested Upgrades/ Maintenance
Listing Price Advice & Current Market Value
After our visit, you will have a much better understanding of our services. This complimentary consultation is a true benefit to you while making decisions about your future leasing and property management needs.
Documentation
+
If you have already found a potential tenant, but are concerned about properly qualifying them, Richey Property Management provides a Document Only Service. This plan includes the following:
Lease Agreement
Preparing Correct Legal Addenda
Move-In Evaluation for Tenant
Please inquire with our office for service pricing, as it will vary depending on your needs
What Our Clients Are Saying About Us
Reputation Reviews
Owner Programs
We have developed several programs for our owners. Below is a brief description of them and if you'd like to discuss them further, please let us know:
Eviction Protection Program
+
We do our best to select an excellent tenant for you but sometimes things go bad and you need to evict them. Eviction can be costly but for a nominal monthly fee, we'll pay for the cost of eviction and you don't have to worry about it.
Equipment Rentals
+
When your heat goes out or air conditioning isn't working, we offer portable equipment rentals to keep your tenants happy and comfortable. This equipment rental is much less expensive than paying for the tenant's hotel room! We also can provide dehumidifiers and air purifiers upon request.
Service Contracts
+
We have solid relationships with many contractors in town. We have negotiated excellent rates for our clients for HVAC annual contracts, landscaping and yard maintenance and many other regular services.
Loan services
+
Sometimes repairs at your property can go beyond your budget and beyond what RPM will cover. We have a loan service available to you at a reasonable interest rate to help cover unforeseen expenses. If you need this service, just contact us for more details.
Great Falls Area Information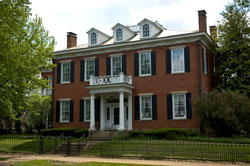 Great Falls is a census-designated place (CDP) in Fairfax County, Virginia, United States. The population as of the 2010 census was 15,427, an increase of 80.5% from the 2000 census.
C
NNMoney ranked Great Falls first in the nation on its list of "top earning towns" in 2011.
Areas We Serve