Agent Referral Program
Let us be your Partner in Property Management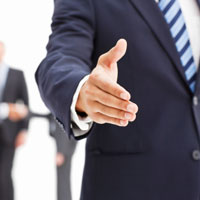 As long time agents ourselves, we understand and appreciate the power of referrals. In your day to day work, you are likely to come across many folks who will need to rent out their homes rather than sell them and need a good property management company to help them. We would love to be the company you refer to your clients.
If you have questions about how we work with you, please call us. You can list the home and we will manage it after an application is received or if you don't want to handle the rental at all, we can list it for rent too and manage it from there. Either way- we're flexible and will work with you.
If you refer one of your clients and they eventually decide to sell, we will always send them back to you. Please reference the documents below about how to work with us.
Agents: How to work with us
Listing Agent & RPM Responsibilities
Refer A Client
(703) 463-9715