Senior Property Management Services
Home Care Services for Seniors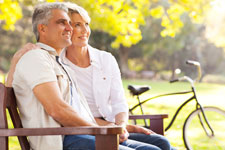 Services to Help you Stay at Home
Many older adults prefer to stay at home as they age. Our goal is to help you do this and to remain at home as long as possible, rather than moving into a long–term care facility. You may not be able to take care of many of the chores that come along with staying at home – repairs, yard maintenance and home modifications needed for health needs you have. All of these tasks must still be done and we can help.
We've been managing homes for many years and understand that Home Management for Seniors is a necessity.
Services we provide include:
All home repairs- everything from plumbing to roofing and everything in between
Yard maintenance – lawn mowing, weeding/mulching, tree trimming/removal
Cleaning services- we can provide weekly, monthly or whatever frequency you need
Financial management – Want to make sure you don't miss a bill?  We can manage that through our accounting system and let you rest knowing you have not forgotten a bill.
Home modifications – If your mobility is becoming limited, home modifications can go a long way towards making home more comfortable. This can include things such as grab bars in the shower, ramps to avoid or minimize the use of stairs, or even installing new bathrooms on the ground floor.
Inquire About Our Services
(703) 463-9715