Sellers
Preparing to Sell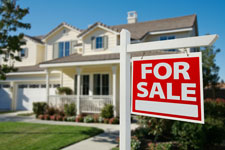 Most sellers have lots of questions – "What can I get for my home"? Is this a good time to sell? Will the price go up if I wait? All are great questions and some are easier to answer than others. Understanding the market is important in your decision process and a knowledgeable agent at Metrowest can help you with making the right one.
Once you do decide to sell, the process for listing your home has many phases and we're here to help you every step of the way. Attracting a buyer comes first. Then what? We will help you work through this checklist to ensure a smooth & successful real estate transaction.
Steps to Selling Your Home with Metrowest:
+
Choose the right agent to work with you
Understand the market and recent sales and how they compare to your home
Prepare your home to get on the market- updating, cleaning, staging, renovations, etc.
Here is a detailed list of things you can do to get your home ready
Order seller home warranty
List your home in the MLS and other real estate search pages
Receive and negotiate a contract
Understand buyer financing
Work through all contract contingencies
Complete required inspections
HOA/ Condo documents
Title work
Survey
Schedule the settlement
Insurance
Occupancy agreements
Settlement occurs
Recordation at court house
Seller receives net proceeds
Considering Selling A Home?
+
What to expect of the agent selling your home

Agent will handle all aspects of sale, marketing, pricing, showings, and closing
guide the entire process; ensure discretion, report to you regularly, promote your listing to the widest possible buyer audience via web and print outlets and to the entire brokerage community, seek pre-qualified buyer prospects and provide personal representation at every showing

How long should I expect my house to be on the market?

Many factors influence how long your house is on the market

Your agent can always give you the most reasonable estimate

Proper pricing is important in the early stages
Determine Your Home's Value
+
How is value determined?

Condition of property, location, sqft, recent sales, amenities, etc.
Kitchen/ bathroom upgrades, nice flooring, and cleaning can increase price
Steps of Selling
+
Staging

Well staged homes sell faster and often for more

Open House

Showcase your home to the public

Timing the market

Put your home on the market at the best time for you

Attract buyers

Nearly all start by looking online, market online effectively
Closing
+
Closing Costs

Pay your agent, state taxes, etc

What to expect

Your agent will be prepared, you can review paperwork if you choose
Selling Checklist
+
Locate your Abstract of Title or Title Insurance Policy.
Inspect your property before you sell - hire an inspector and if necessary obtain contractor estimates to repair any major problems.
Find a qualified local area real estate agent and attorney to represent your interests when selling your home.
Decide on what types of renovations and staging you would like to complete on your home. Remove and repair all signs of damage and other deterioration, e.g. holes and cracks in ceilings and walls. Restore hardware and bathroom/lighting fixtures as needed.
Keep track of all money you spend in improvements to your home as you may be able to add it to the cost basis of your home and reduce income tax on your gain from the sale.
Have your real estate agent do a Comparative Market Analysis to help you price your home. Knowing how much your home can be worth is one of the first steps in beginning to market the property properly.
Determine your timeline for moving. Depending on how quickly you need to move you may decide to price the home more aggressively.
Have your agent spell out his or her marketing plan, arrange for property to be photographed and decide if an open house should be scheduled.
Prepare your property to show. Remember, the main rule of staging is to "neutralize" the environment. Remove personal photos, waste cans, cosmetics and personal effects. The potential buyer should walk in and feel it's a model home, devoid of clutter.
For showings, you may want to leave while your home is being shown so that buyers will feel more comfortable to move around and discuss your property with the real estate professional.
Inquire About Our Services
(703) 463-9715
Why Choose Our Team?
We know that there are a lot of agents out there for you to choose from when selling your home, but we would love the opportunity to work with you. With over 25 years of combined real estate experience, MetroWest Realty is a growing real estate company focused on getting you where you want to be. While our mission is to create the lifestyle you desire, we also want to deliver the best possible service. We are a team of well trained professionals helping you sell your home in the best way possible.
As owners of a real estate brokerage as well as a residential property management firm, we have a unique perspective on the market. We are also real estate investors. We offer you guidance through our experience in buying, selling, renting, investing and updating your home. We believe in a team approach- not only with our clients but with other excellent professionals in the industry. We have surrounded ourselves with such individuals who are also there to help our clients.
What We Do For You
+
Detailed Market Analysis – We will provide you a detailed market analysis to help assess the value of your home by reviewing recent comparable sales in your area.  We will compare features, upgrades, size, amenities and more and will work with you to develop a pricing strategy for your home. 
Prepare Your Home for Sale – We will walk room by room with you through your home and offer suggestions on updates and improvements you could make to maximize your price.  In addition, we offer a one time staging consultation with a professional to really fine tune the details in the presentation of your home to the market.  Finally, along with our walkthrough and staging, we will help you decide what repairs need to be done before or while your home is on the market.  Because Sue and Craig Richey also own Richey Property Management, they have great relationships with a number of different vendors.  They use reliable companies that are very cost effective and can help your sell your home for more.   We will also manage the repairs and updates for you if you choose.
Extensive Photographs – We believe that good photographs of your property are very important when it comes to marketing.  Because most of our marketing is online, it is important to showcase your home properly for people to see before they decide whether or not to visit.
Outstanding Brochures – Creating clean, simple brochures for your properties is also very important to us.  We work to make these marketing pieces appealing and memorable for people who come view your home.
Virtual Tours and Videos – Another reason we believe in quality pictures is because of the virtual tours and videos we can create.  This gives buyers a better look into how the house may feel when they are actually inside it.  This is yet another great marketing tool we use to keep your home at the top of a buyer's list.
Extensive Online Marketing – We market your property all over the web.  While your home is input into the MLS site for Realtors to view, it is also syndicated out to dozens of other sites such as Trulia, HomesDatabase, and Craigslist.  We also feel the use of social media is important, and often use Facebook as another form of marketing your home.
Tracking & Feedback – Tracking and feedback are very important for everyone.  We will follow up with all showings and try to get the best feedback from the agent or potential buyer.  We see it as a very necessary part of the selling process and perhaps will give us an opportunity to make changes in the home based on that feedback.   Tracking views online is important too.  We will send you reports showing how many people viewed your home online and knowing this in conjunction with our showings will tell us something.  We can make adjustments then as needed.
Open Houses & Brokers Opens As Needed – While many of our listings sell fairly quickly, sometimes we will hold an Open House or a Broker's Open House.  This is a great way to invite people to see the house with or without an agent.  This can create a lot more word-of-mouth traffic and buzz around your home which can often be the boost some homes need to attract the right buyer.
Short Sale & Foreclosure Help – MetroWest agents have helped many homeowners in difficult situations sell their homes and get back on track. We are experienced in helping those in the midst of short sales or foreclosures and can assist you with these services as well.
Open Communication – We believe that open and honest communication is the best way to do business.  We like to be as transparent as possible in explaining your options and finding you the best solution for buying and selling a home.