Buyers
Preparing to Buy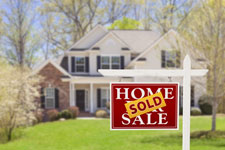 So you've decided the time is right to find your next home! Whether it's your first home or your 5th home purchase, it's always good to review the process because things are always changing. And if you aren't ready yet but want to begin exploring areas and options, you've come to the right place!
You can set up your search right here and get regular updates on homes that fit your criteria so that when you are ready, we'll be here to guide you through the entire home buying process and help your dreams become a reality. Visit our site regularly and check out the "Find a Home" tab for more information to help give you a flavor of the area.
Steps to Buying a Home with Metrowest:
+
Select a Buyer Agency
Determine needs vs. wants
Get qualified with a lender
Search for homes
Write the offer to purchase
Contract becomes ratified
Contract to lender and title
Work through contingencies- Home inspection, financing, & others
Termite inspection
Purchase homeowner's insurance
Set-up utilities
Final walk-through inspection
Settlement
Move in!
Things to consider before buying
+
Define Parameters

Price range, location, size, type of ownership, etc.

Prioritize Needs

Space, schools, view, lighting, location, etc.

Evaluate budget

Know what you can spend on down payment, monthly fees (mortgage, utilities, etc.)
Finding the right Real Estate Professional
+
Available to work with your schedule
Listens to your needs
Makes the process more enjoyable
Determining what you can afford
+
Buy or Rent

Determine monthly payments
Costs of buying a new development, by location, etc.
Pre-approved mortgage
Finding The Right Home
+
Look at open houses
Hints for finding the right place
Buyer Checklist
+
Determine your budget for a down payment and amount you are able to spend monthly. Consider monthly expenditures such as your mortgage, maintenance or common charges and real estate taxes, utilities, parking etc.
Get pre-approved for a mortgage, look into credit report, FICO score, type of mortgage, shop for best rates, and programs.
Identify your timeline for moving.
Find a independent real estate agent who specializes in New York City real estate.
Determine your needs and prioritize your wants: style of home, size, location, building amenities, condo, co-op or house.
Explore different neighborhoods to determine which ones suit your needs.
Evaluate access to transportation and commuting time to work in selected neighborhoods.
If applicable, research schools and review school reports in selected neighborhoods.
Evaluate building amenities and house rules in terms of your needs. (e.g. washer/dryer permitted, doorman, gym, pet policy, storage facilities, etc.)
Discuss with your agent how much to offer and leave room to negotiate. Your agent will be able to advise based on how long the property has been on the market, condition of home, other offers that have been presented, and how the asking price compares to recently sold similar properties.
Let your agent prepare your offer and apply trained negotiating skills during the buying process. Your agent will advise you of any final negotiating factors that may benefit you in the purchase.
Once you have chosen an apartment, have both your agent and your attorney evaluate the building's financial statements.
Once your offer is accepted work closely with your agent to gather materials for your mortgage application and/or board package.
Find a local real estate attorney to prepare the purchase contract before you sign and represent you at the closing.
Before you move in, obtain homeowners insurance. Get quotes, compare and secure an insurance policy with appropriate coverage.
Inquire About Our Services
(703) 463-9715