Owner Resources
Information You Need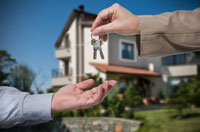 At Richey Property Management, we treat your home as our own. We offer a wide range of property management services to fit your needs as a landlord or home owner, and tailor our services to ensure that you have the highest level of service for your home.
Resources & Tools
Have a Question?
Where to Buy Investment Property in Northern Virginia
How to Handle Late Rent and Eviction in Northern Virginia
Northern Virginia Landlord Advice Tenant Safety Best Practices
Landlord Laws and Regulations in Northern Virginia Smoke Detectors
How a Northern Virginia Property Manager Protects Your Investment Video Inspections
Marketing Rental Problems in Northern Virginia
Frequently Asked Questions
Am I required to make my property available to Section 8?
No, you can choose if you will accept Section 8 applicants.
View More
Areas We Serve